As you can see I got a MAKE-OVER...woot woot doing a happy dance and I can only credit one person and that is Jenn @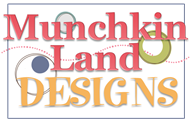 My expectations have been exceeded and I can't say enough about what a

fantastic

job she did...And was quick and efficient...When she said she was going to do something she did...YES!! I'm singing her praises and

NO

she didn't ask me to and Yes I "CRAZY" love it...
Well I'm going to take me and my smile and "Thank-God" for the wonderful people I have met in cyberland...It makes it all worth what I do!!!
(If you need a GREAT Blog Designer...

PPPSSTTTTT

...I know where you can find one)
Thanks again, Jenn!!!
I would love to here what everyone thinks...truth please (just take it easy on me it's been a long day...lol)